I received an Audible code for a copy of Channeling Morpheus for Scary Mary, by Jordan Castillo Price (narrated by Gomez Pugh). It's a series I've wanted to dive into for a while. I even have an ebook copy of the first novella. So, It was great to get a chance to listen to the first five stories together.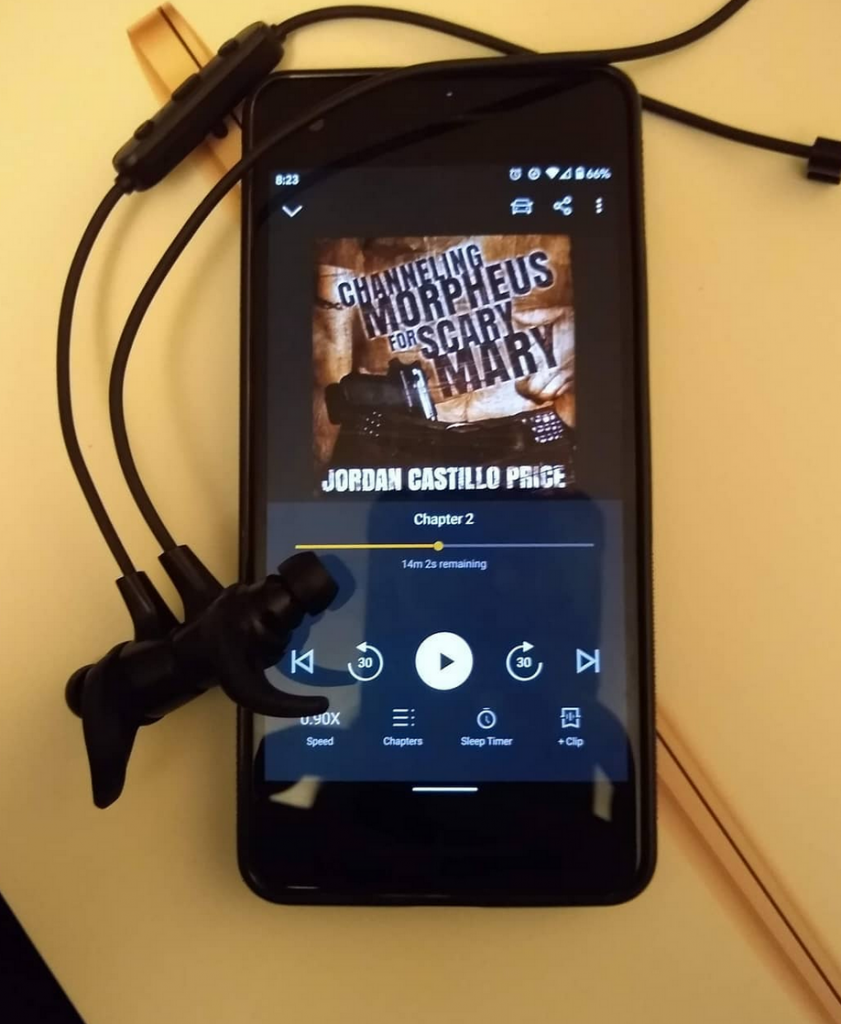 Description from Goodreads:
Michael is a waif in eyeliner who's determined to wipe vampires off the face of the earth. Wild Bill's got the hots for Michael and will stop at nothing to go home with him. Forget about moonlit castles and windswept moors. These bad boys haunt all-night diners and cheap motels, cut-rate department stores and long, lonely stretches of the interstate. Ride along with Wild Bill and Michael as the twists and turns of Channeling Morpheus for Scary Mary unfold in America's heartland.
Review:
Five stars, five full stars.

Other reviewers have mentioned that there is a lot of sex in these novellas. I'll go a step farther and say these books are like 85-90% sex. But I don't think I've ever read an erotica (straight or queer) that managed so much character growth and plot progression with so little. Bill and Michael seem to work all their problems out in bed (or the van or the graveyard or the shower………..). But they work them out. They tackle tough issues and personal demons and I adored them, Bill especially. Despite all his jaded ennui, you could just feel his desperation for human warmth (and I don't just mean physical warmth).

This audiobook (which Gomez Pugh did an amazing job narrating) is a compilation of the first five novellas. It brings the story to a satisfying conclusion and a natural stopping point. I finished wanting more, but not feeling slighted to not have the next several novellas at my fingertips. In fact, I think I want to wait for them to come out in audio. I enjoyed the narration so much.

Again, five stars.