I recently picked up a freebie copy of Grave Grahme's Grave Stakes on Amazon.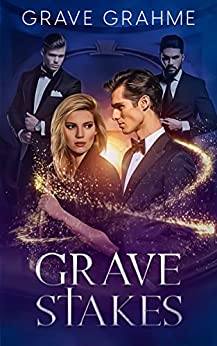 BRITT
I thought I'd seen everything.
A decade as a cop tends to make anyone cynical. Even a cop with great instincts.
Until I follow those instincts one night, and get my throat torn out.
That's a new one.
Odder still, I wake up in the ER with no trace of the lethal injury. Don't get me wrong. I'm thrilled to be alive, but my memory is blank.
I'm going to find out what happened.
pnrI followed a man that night. I have a feeling he has answers.
Finding him might kill me.
ETIENNE
I was the king of the city. Untouchable.
Until a hired assassin tried to kill me.
My saving grace? A police officer caused a distraction allowing me to dispatch the assassin.
My mistake? Saving that police office. A woman who haunts me with the sweetness of her taste.
Someone is power-hungry enough to try to make me permanently dead. I need an expert to help uncover the source of the threat.
And I know just where to find a detective.
Whether she wants to help or not.


Meh. This was a fine read. I didn't hate it. It didn't light me up, either, though. I really liked that the heroine is older. I don't think an exact age is ever given. But, she has some grey in her hair and has been in her job long enough to be the mentor instead of the mentee. I liked the archetypes that the men are filling. I liked the snarky tone, and the writing is pretty clean and easy to read.
But I also don't feel like the book lived up to its own potential. The villain is paper thin and dispatched with no fanfare (super anticlimactic). I did not feel any connection between the romantic leads. The lust is instant and baseless. So, I can't even say I felt the erotic chemistry.
There's also a trigger warning for SA. So, I'm not complaining about that. But I also always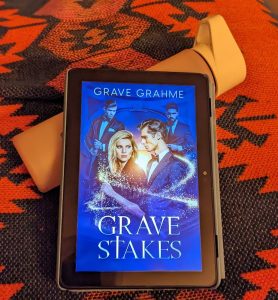 assess if an SA is actually integral to a plot or if an author could have skipped it without changing the story any. And that is 100% the case here. It just wasn't needed.
All in all, I'd be willing to read the next series. In fact, I'd like to. This one kind of felt like an extended prologue more than anything else. But alas, it isn't out yet, and I'll probably have forgotten about it by the time it is.
---
Other reviews: