I grabbed A. J. Aalto's novel, Touched (The Marnie Baranuik Files, #1) from the Amazon free list. I then borrowed a copy of book two, Death Rejoices and snatched a copy of the short story Cold Company, which is perma-free.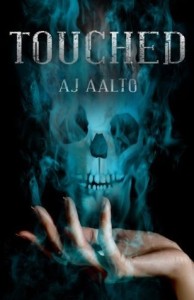 Description from Goodreads:
The media has a nickname for Marnie Baranuik, though she'd rather they didn't; they call her the Great White Shark, a rare dual-talented forensic psychic. Twice-Touched by the Blue Sense–which gives her the ability to feel the emotions of others, and read impressions left behind on objects–Marnie also has a doctorate in preternatural biology and a working knowledge of the dark arts. She is considered without peer in the psychic community. 
Then her first big FBI case ended with a bullet in one shoulder and a chip on the other, a queasy heart and a serial killer in the wind, leaving her a public flop and a private wreck. When the FBI's preternatural crimes unit tracks her down at a remote mountain lodge for her insight on a local case, her quiet retirement is promptly besieged by a stab-happy starlet, a rampaging ghoul, and a vampire-hunting jackass in tight Wranglers. Marnie figures the only real mystery is which one will kill her first. 
Too mean to die young, backed up by friends in cold places, and running with a mouth as demure as a cannon's blast, Marnie Baranuik is about to discover that there's no such thing as quitting time when you're Touched.
Review:
I really quite enjoyed this one. Yes, it got completely ridiculous after a while. Yes, Marnie's use of juvenile word's like "ginormous" or "poopyhead' almost drove me to distraction, as did Harry's nonsensical old-English-speak. Yes, some bits of it were a tad predictable. Yes, I finished up with questions remaining. But yes, I roared with laughter and just basically had a good time with the story and the characters. What more can I really ask for? I know this is a painfully short review, but I'm off to start book two.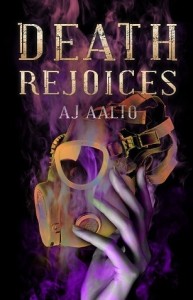 Description from Goodreads:
Marnie Baranuik is back, and this time, the Great White Shark of psychic investigations has "people skills" and a new assistant who seems to harbor an unhealthy curiosity about Harry, her revenant companion. Together, they've got a whole lot of questions that need answering. Is an ancient vampire hunting in Denver? Who is stalking Lord Dreppenstedt? How do you cure a slipper-humping bat, ditch an ogre, or give a demon king the slip? And what the hell was she thinking, swearing off cookies?
Teaming up with her sexual nemesis, Special Agent Mark Batten, and their long-suffering supervisor, Gary Chapel, Marnie discovers that vampire hunters aren't easy to rescue, secrets don't stay buried, and zombies sure are a pain in the ass to kill.
Review:
Marnie and her menagerie continued to crack me up in this book. I'll admit that I found her antics a little over the top here though. Where in book one she was mildly self-depreciating and would concede to mistakes or causing chaos, here she seemed to brag about and revel in it. As a result she eventually started to convince me, the reader, that she really must be as much of a ditzy 'silly little poppet' as she claimed to be. I'm not really into stupid heroines. Plus, Diet Dr. Pepper! Really?
Additionally, I wasn't able to successfully get my head around her ability to simultaneously commit herself to Harry, but also still lust over Mark. I needed some closure, either in the form of choosing one over the other or a ménage à trois. The situation was untenable and by the end its continuation started to forced and unnatural.
Despite a few grumbles on my part (Harry's ridiculously antiquated English-ese, for example) I just plain enjoyed myself with the book. It's fluffy and fun. Sometimes that's all I'm looking for.