I purchased an ebook copy of K.J. Charles' The Secret Casebook of Simon Feximal and then later bought the audiobook. In the end, I listened to it.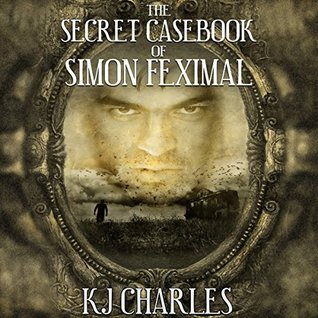 Description from Goodreads:
A story too secret, too terrifying—and too shockingly intimate—for Victorian eyes.
A note to the Editor
Dear Henry,
I have been Simon Feximal's companion, assistant and chronicler for twenty years now, and during that time my Casebooks of Feximal the Ghost-Hunter have spread the reputation of this most accomplished of ghost-hunters far and wide.
You have asked me often for the tale of our first meeting, and how my association with Feximal came about. I have always declined, because it is a story too private to be truthfully recounted, and a memory too precious to be falsified. But none knows better than I that stories must be told.
So here is it, Henry, a full and accurate account of how I met Simon Feximal, which I shall leave with my solicitor to pass to you after my death.
I dare say it may not be quite what you expect.
Robert Caldwell
September 1914
Review:
So good. So So good.
I bought this audiobook some time ago on the strength of being written by K.J. Charles. Then put off listening to it, uncertain if it was actually a series of short stories (a format I'm not overly fond of). As it turns out it is a series of cases, but there is enough of a plot flowing through them that I still consider it one story. And I loved that story! Robert and Simon ae characters I could get behind and the reader could absolutely feel how they became important to one another. But mostly I just adored the narrative style. The way Robert told the story. No doubt part of my love was because Gary Furlong did such a wonderful job bringing it to life. But it was such a good story, to begin with. I really struggled with wanting to listen more and get to the end and listen less so it never actually ended.