Giacomo Giammatteo is an inst-buy author for me. So, when I saw Light of Lights as a freebie, a few months back, I snagged it.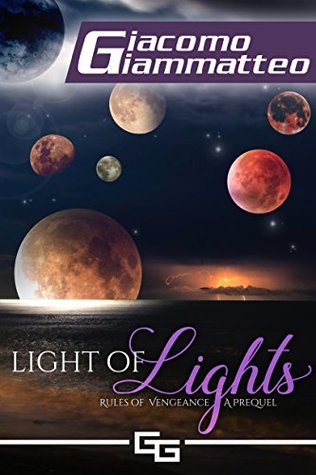 Description from Goodreads:
The seven worlds of Neltsar are in turmoil. War has devastated the largest cities, and the most powerful of the demigods are locked in a fierce battle. As casualties mount, Antar, the strongest of the Lights, makes a decision to use weapons that have been banned for millennia. The results are devastating.
See what happens when the Light of Lights breaks all the rules.
Review:
Meh, it was OK. I love Giammatteo's mafia novels, so I thought I'd give his sci-fi a chance (though it turns out to be more fantasy). It was fine, but I felt too much like I'd been dropped into the middle of something; never quite grasping the breadth of the plot or feeling attached to any of the characters. And since it's also a prequel, like I never quite reached an end either. The writing and editing, however, are as good as ever.