I picked up a freebie copy of Marie Harte's Between Bloode and Stone in December of last year. It randomly bubbled up to the top of my TBR recently and I gave it a read.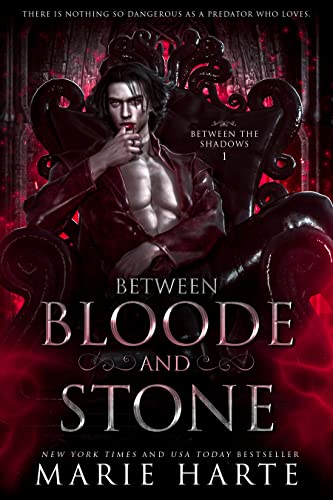 There is nothing so dangerous as a predator who loves…
Cursed long ago to check their growing power, vampires can only coexist in small groups. Yet despite their many conflicts, those Of the Bloode possess similar traits. All vampires, no matter where they came from, are male. They can go unnoticed by humans unless they wish otherwise, and they can't survive sunlight.
Mormo, servant of the goddess Hecate, has created a small, new bloode clan at her behest. The six vampires he commands are rough, ill-disciplined, and mean, and they fail to follow orders on a daily basis. But they're needed. Something big and bad is coming. Hecate, goddess of death, magic, and gateways, has a duty to guard the borders of the mortal world. She knows that without a strong force to contain the threat, chaos will come, destroying everything in its wake.
Hecate's secret weapons are those Of the Bloode—vampires. Though they refuse to worship anything but themselves, she loves their wild ways. In order to battle gods and monsters and survive, they'll need ferocity, inner strength, and something to fight for. Because there is nothing so dangerous as a predator who loves, and those Of the Bloode protect what's theirs at all costs, in undeath and beyond.
And Varujan of the Night Bloode has just found the one female he can't do without…



This is one of those books that just isn't quite bad enough to totally pan, but also isn't anywhere near good enough to praise. The writing is readable, but not particularly impressive. The plot is thin, but manages to stay stitched together. The characters are colorful, but not particularly well fleshed out. The romance ends in a HEA, but you don't particularly feel it develop.The world exists, but only in so much as is actually necessary for each scene (no sense of a bigger world), etc. It's not bad. It's just not good either.
I liked Fara and her determination to save her self and her brother. I liked the brother a lot, actually, and the other side characters were a hoot. However, Varujan was just a jerk for far too long for me to come around and like him by the end. I also thought the villain was cartoonish and defeated far too easily in a rush at the end.
All in all, I might read the next book if I found it free. But I probably wouldn't buy it.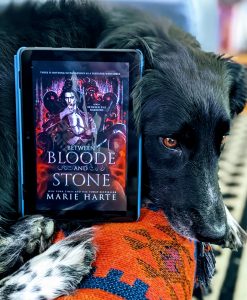 ---
Other Reviews:
La Crimson Femme: Book Review ; Between Bloode and Stone