I picked up a copy of Terry Spear's Dreaming of a White Wolf Christmas as an Amazon freebie, in order to read it as part of my Christmas Reading Challenge.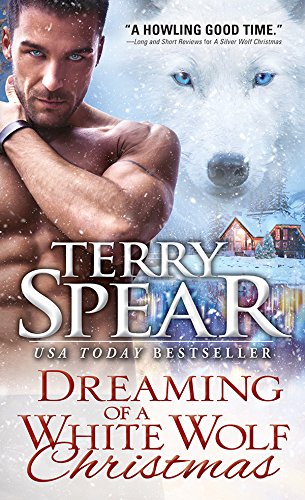 Tangling with a White Wolf—Best Christmas Ever, or Real Trouble?
Romance writer Candice Mayfair never missed a deadline in her life—until an accidental bite from a werewolf puppy turns her into an Arctic wolf shifter. She's forced to isolate herself in the wilderness to cope with her unpredictable shifting while she works on her deadlines. After all, for Candice, Christmas is just another day.
Enter private investigator Owen Nottingham, a wolf shifter hired to find Candice so she can collect her inheritance. They have a real problem: she must arrive home in human form, and that's not happening during the full moon. Besides, Owen has a new mission: to convince the pretty she-wolf her best move is to join his pack in time for Christmas…and to prove he's the only wolf for her.

Good lord, this was just horrid. I don't understand it either. Terry Spear is well known. Lots of people enjoy her books. Hell, this series is 30 books long. Obviously, someone somewhere enjoys this sort of thing. But I was bored to tears.
The dialogue is stiff. The writing is dry as dust. It's SO tell heavy and everything is repeated, as characters do things and then tell people about doing things, or tell people they're going to do something and then do it, or think about doing something and then do it, etc. The love is instant and the romance is non-existent and basically comes down to her being the only available arctic wolf. Random things happen randomly. There are a ton of characters who pop up and then disappear just as suddenly. I assume they are only mentioned because they're cameos from other books (but they just felt disruptive here). And the book just went on and on and on.
Honestly, I would have DNFed this, for sure, had I not been reading it for a challenge and wanted to be able to count it. I think I need not ever read another Spear book.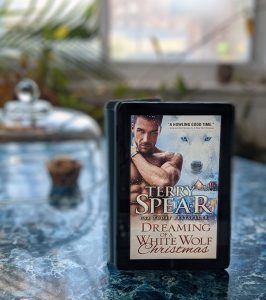 ---
Other Reviews:
Mainlining Christmas: Book review – Dreaming of a white Wolf Christmas
Dreaming of a White Wolf Christmas (White Wolf #1 / Heart of the Wolf #23) by Terry Spear-Review, Excerpt & Giveaway
---
Come back tomorrow. I'll be reviewing Solstice Surrender, by Tracy Cooper-Posey and Charley's Christmas Wolf, by C.D. Gorri. Yeah, I've had to start doubling up to try and fit all the reviews in by Christmas.