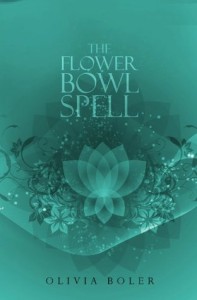 I grabbed a copy of Olivia Boler's The Flower Bowl Spell from the Amazon free list. At the time of posting, it was still free.
Description from Goodreads:
Journalist Memphis Zhang isn't ashamed of her Wiccan upbringing—in fact, she's proud to be one of a few Chinese American witches in San Francisco, and maybe the world. Unlike the well-meaning but basically powerless Wiccans in her disbanded coven, Memphis can see fairies, read auras, and cast spells that actually work—even though she concocts them with ingredients like Nutella and antiperspirant. Yet after a friend she tries to protect is brutally killed, Memphis, full of guilt, abandons magick to lead a "normal" life. The appearance, however, of her dead friend's sexy rock star brother—as well as a fairy in a subway tunnel—suggest that magick is not done with her. Reluctantly, Memphis finds herself dragged back into the world of urban magick, trying to stop a power-hungry witch from using the dangerous Flower Bowl Spell and killing the people Memphis loves—and maybe even Memphis herself.
Review:
A fun quick read, of the light and fluffy variety.
I had a hard time getting into The Flower Bowl Spell. Things seemed to drag a bit in the beginning. There was a lot of time dedicated to things like dinner or describing things, but once the mystery presented itself the pace really picked up. What's more, Memphis' voice, the one she'd been establishing in her semi-rants and sarcastic descriptions of things easily morphed into a slightly panicked, fairly harried one that fit the plot wonderfully. She is a delightful character.
I enjoyed that the mystery kept me guessing up until the end. However, I do think the resolution came about a little too easily and the book ended with questions still unanswered. It wasn't a cliffhanger or anything, there were just some things that Memphis and therefore the reader never learned the answer to.
All in all, I had a lot of fun with this one. The writing was sharp, the humour witty and the editing good. I'll be keeping my eyes open for more of Ms. Boler's works.