I accepted a copy of Sue Lynn Tan's Daughter of the Moon Goddess for review, through Turn the Page Tours. Find further author information and the schedule for the rest of the tour here.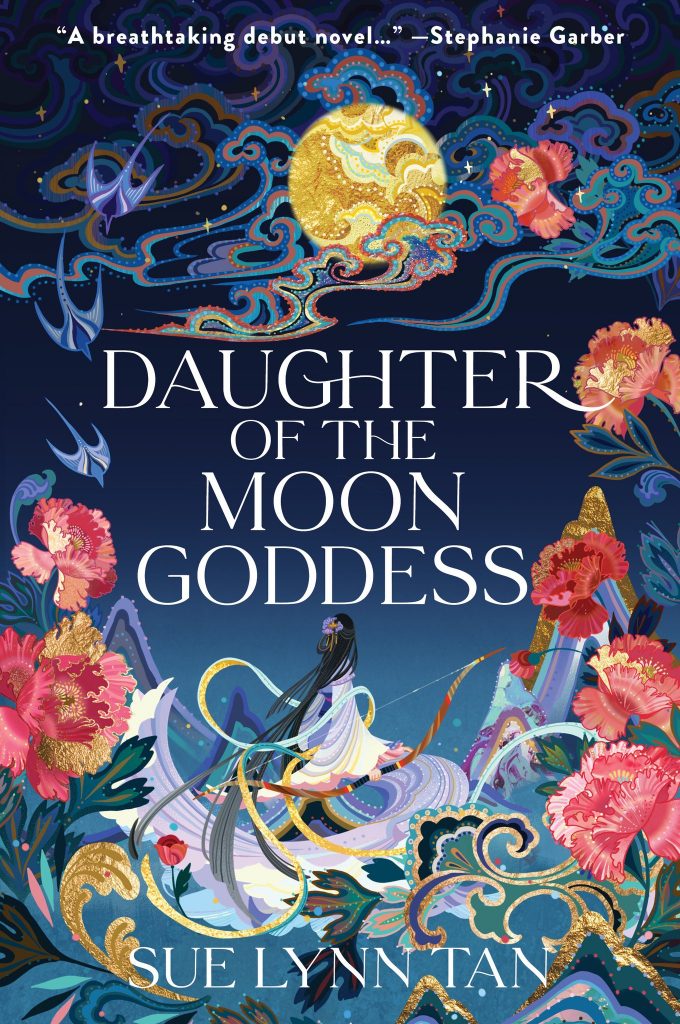 Growing up on the moon, Xingyin is accustomed to solitude, unaware that she is being hidden from the feared Celestial Emperor who exiled her mother for stealing his elixir of immortality. But when Xingyin's magic flares and her existence is discovered, she is forced to flee her home, leaving her mother behind.
Alone, powerless, and afraid, she makes her way to the Celestial Kingdom, a land of wonder and secrets. Disguising her identity, she seizes an opportunity to learn alongside the emperor's son, mastering archery and magic, even as passion flames between her and the prince.
To save her mother, Xingyin embarks on a perilous quest, confronting legendary creatures and vicious enemies across the earth and skies. But when treachery looms and forbidden magic threatens the kingdom, she must challenge the ruthless Celestial Emperor for her dream—striking a dangerous bargain in which she is torn between losing all she loves or plunging the realm into chaos.


First off, look at that cover! I chose to read this book 100% based on the beautiful cover. I'm just sayin' it's gorgeous.
I enjoyed the story a lot too. I liked the mythos, the characters, and the emotional turmoil as people tried to do the right thing in difficult situations. I thought the writing lyrical and the descriptions arresting.
I did think Xingyin suffered a little bit from 'special girl' syndrome. She was strong, loyal, honorable, and willing to fight for herself and her own betterment. I liked her a lot. But so did almost every powerful male of comparable age. At least that's what it felt like. With almost no resources she managed to get herself into circles of power and then, once there, attract the most powerful men. I also thought the book longer than need be.
But, all in all, I'd call this one a winner. I look forward to getting to read more of the series.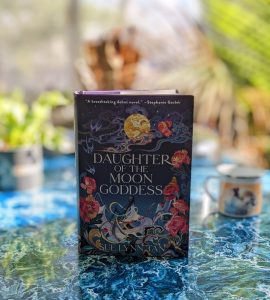 ---
Other Reviews: