I picked up a free copy of Roan Parrish's The Remaking of Corbin Wale last year and I included it as part of my Holiday Reading Challenge this year. But instead of reading my ecopy, I ended up borrowing an audio copy through Hoopla so that I could listen while I did chores. I thought it was a good review to post today, the last day of Hanukkah.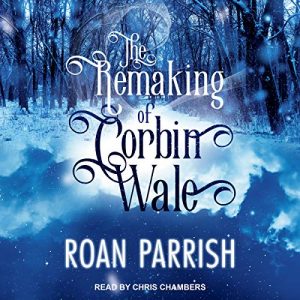 Last month, Alex Barrow's whole life imploded – partner, home, job, all gone in 48 hours. But sometimes when everything falls apart, better things appear almost like magic. Now, he's back in his Michigan hometown, finally opening the bakery he's always dreamed of. But the pleasure of opening day is nothing compared to the lonely and beautiful man who bewitches Alex before he even orders.
Corbin Wale is a weirdo. At least, that's what he's heard his whole life. He knows he's often in a fantasy world, but the things he feels are very real. And so is the reason why he can never, ever be with Alex Barrow. Even if Alex is everything he's always fantasized about. Even if maybe, just maybe, Corbin is Alex's fantasy too.
When Corbin begins working at the bakery, he and Alex can't deny their connection any longer. As the holiday season works its magic, Alex yearns for the man who seems out of reach. But to be with Alex, Corbin will have to challenge every truth he's ever known. If his holiday risk pays off, two men from different worlds will get the love they've always longed for.


I enjoyed this, as I have most things I've read by Roan Parrish. I thought Alex and Corbin were wonderful characters and I appreciated that Corbin's abilities weren't discounted, but nor were they ever expanded into any explicit, nameable certainty. I liked that little bit of lasting vagueness and magical realism. I also liked that while he was shy about some things, the things you'd most expect someone to be shy about turn out to be his particular kinks (and matched Alex so well).
Conversely, I didn't care for how purple the sex scenes were. All the comparing sex to oceans and trees and other elemental powers just irritated me. I found it all distracting. And I don't think Gareth was given the screen-time he deserved.
All in all, I'd call this a success in the most general sense, but also particularly as a holiday read. It fit the bill wonderfully.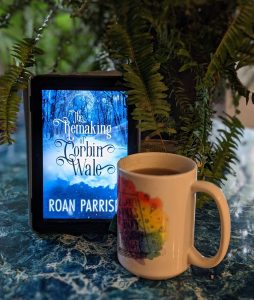 ---
Other Reviews:
ARC Review: The Remaking of Corbin Wale by Roan Parrish
---
Come back tomorrow. I'll be reviewing Second Chances, by Kiska Gray.