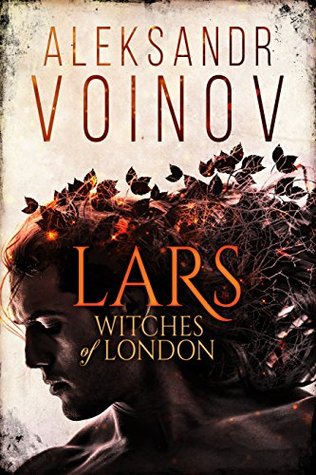 I picked up a copy of Aleksandr Voinov's Lars: Witches of London at Amazon, in May of 2018.
Description from Goodreads:
After a homophobic pagan group rejected him, Lars Kendall is a solitary heathen on the Northern Path, loyal to the gods of the Norse pantheon. But being on his own sucks. So when he finally meets a mixed group of other queer witches and magick-users, it's like finding family. If family involved exploring past lives and casting spells.
Rhys Turner quit a stressful job in the City after his high-strung boyfriend of six years walked out. He sold the expensive flat in central London and bought a run-down house out in the suburbs. Never mind that it needs walls knocked down, its garden landscaped, and what the hell is up with that carpet?
With his health failing, Rhys is desperate for a clean slate and a new start. He isn't ready to fall in love with anybody, least of all the hunky builder who looks like he's stepped out of a TV show about Vikings—tattoos, long hair, and all. But as strong and loyal as Lars is, he also has a very soft heart, which might be the hardest thing for Rhys to resist.
Review:
This is very sweet. The problem is that it's just very sweet. Even with the secondary theme of Lars' spiritual journey there is NO TENSION in the book. It ticks along in a nice, mild flow. But that's about it. The writing is lovely, but I often got the sense that there is a little something off with the tenses. I've not read a lot of Voinov, but I get the feeling his writing will be very hit or miss for me. This wasn't quite a miss, but it wasn't a hit either.