I received a copy of Rien Gray's Her Wolf In the Wild from Netgalley, quite a while ago. I'm embarrassed to say it got lost in the digital library for a time. So, my review is super late. Which is why I'm becoming more and more reluctant to accept digital books for review. There is something to be said for a physical book that can sit on my side table and remind me of it's existence.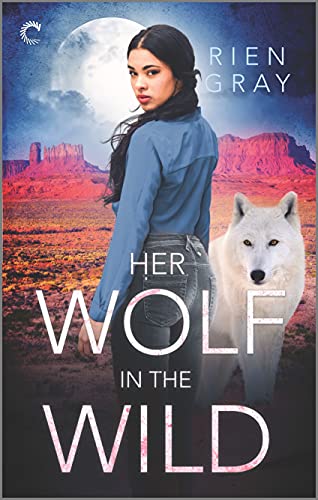 The Hounds of God MC live outside the law and protect their own. They only have three rules:
(1) look out for each other
(2) obey the club president
(3) never show a human your werewolf form.
Christiana Arjean needs to get out. She tried to fix her relationship, but making a break for it is her only shot. She almost doesn't make it, until a butch biker with a shock of white hair tosses Christiana on the back of her bike. Micah is as mysterious as she is attractive, and Christiana wants to know what's under that tough exterior.
Micah Nubilo knows a little bit about keeping secrets. Rescuing Christiana is a bad idea, and letting her hang around is even worse. But there's something calling to Micah: an impossible bond no werewolf should ever feel for a human, even one as beautiful as Christiana.
Their growing intimacy is threatened when they realize their pasts are connected in ways they never could have imagined. Christiana and Micah must fight against threats both outside the pack and inside themselves for a chance at putting it all behind them and finding a way forward—together.

I thought this was a super sweet romance. Though if I'm honest, the platonic love between Micah and her pack-mates was my favorite part of the book. The book is chocked full of representation. The writing is easy to follow. The editing is fairly clean. And the whole thing actually concludes, no cliffie.
However, I did feel a little bit like the villain was villainous just because. There wasn't much steam in the book; no sex until the last chapter, in fact. There was also very little down time for the reader to get to know the main characters outside of the drama, which I found a little exhausting.
[SPOILER] Lastly, I was confused by the fact that Christina was supposed to be hiding from her crazy ex, but just went to work like normal—the most predictable place to find her. It made no sense that she would decide to do this, and having done it, it made no sense that he didn't find her there. I was also irritated that she made no effort to inform anyone that she hadn't, in fact, been kidnapped. I understand she was nervous about in-person police working with the ex. But she made no effort to—or even seemed to consider—informing anyone of anything and it felt like a convenient oversight for no reason but plot progression.
All in all, however, I enjoyed more of this than I didn't and would happily read another Gray book.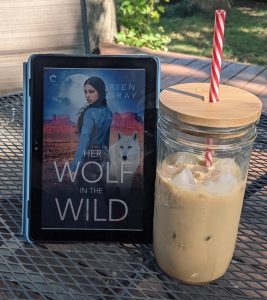 ---
Other Reviews