I picked up a copy of A House of Blood and Gold, by Raven Abernathy's (who I think is also Joel Abernathy) as part of the Your Boyfriends's Boyfriend Prolific Works event. I actually picked this up to read it thinking it was a short story. But my Kindle tells me it was 131 pages long and I deem that long enough for its own post.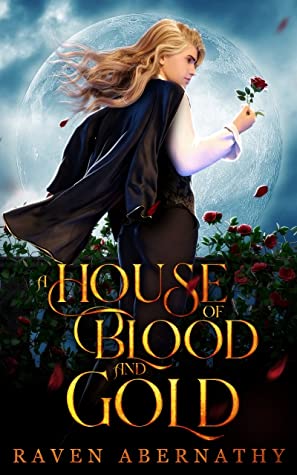 Alphonse Blanchard took everything from me, but he gave me a purpose in return: vengeance.
The vampire's very name strikes terror into the hearts of the monsters I live to hunt, yet he spared my life the night he slayed my pack, leaving me with a gilded dagger and a promise that one day–if I found him and proved myself worthy–I could have my revenge.
When the night I've trained all my life for finally comes, he refuses to give me the honorable battle he promised me. Instead, he humiliates me by sparing me once more and giving me yet another gift–his terrible curse. I now have no choice but to allow him to train me if I have any hope of overcoming the abominable bond his blood has forged between us.
But my wolf wants more than his life. It wants him.

I enjoyed the heck out of this. It packs quite a punch for being little more than 130 pages (according to my Kindle). The emotions fly high here—love, lust and sharp edged hatred and grief all roiling together with two very different, but equally lovely main characters.
Being novella length, I do feel like the world is very thinly sketched out and all of the side characters lack much depth or color. I also think Alphonse's character underwent a little too much of a shift. But mostly I just liked this a lot.