I accepted copies of Ryan O'Sullivan (author), Andrea Mutti and Piotr Kowalski's (Illustrators)  Fearscape and A Dark Interlude for review through Rockstar Booktours. The latter was also featured over on Sadie's Spotlight. So, you can hop over there for a sample page, author and illustrator details, and a chance to win a copy of your own.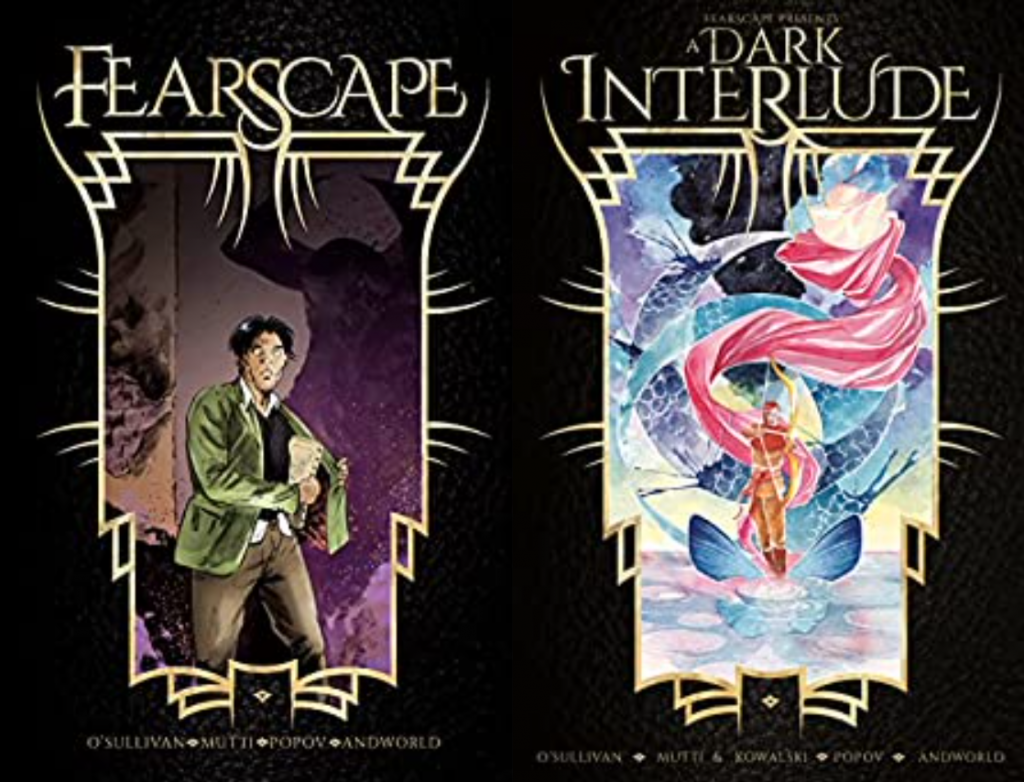 THE WORLD IS TRAPPED AND DOOMED
Trapped in a cycle of infinite sequels, the world is doomed to repeat tired tropes and clichéd conflicts without end. Unless, that is, unreliable narrator, notorious plagiarist, and sequel denier Henry Henry can unleash something so awful it deserves no repetition.
After the stunning success of Fearscape, comes A Dark Interlude, the story of "—No! The only offence to literature greater than the loathsome synopsis is the sequel. I will not stand idle while some poor excuse for an editor mangles and confuses my story, which is intact, perfect, and concluded, with this derivative drivel. Mark my words, this nonsense has nothing to do with my tale. I am not in it. I do not condone it. And you, dear reader, should not buy it." –HH
But don't listen to Henry Henry – the only way to escape is to buy this book! Collects the complete five-issue series.


These graphic novels were fine, cleverly done even. The author is obviously a deft hand at believably untrustworthy narrators, which is precisely what Henry Henry is. And I found it interesting watching events unfold and then seeing him re-remember them. His delusion is almost a character of its own in the story, book one especially. (Though there was a moment or two, early on, before it became quite so clear just how far from reality Henry Henry had strayed, that I thought, "Yep, I've met men this convinced of their own genius before.") I also liked the art.
I did see book one's reveal coming from the first hint. Both books, but especially book two, have some large blocks of print that feel out of place in a graphic novel, and frankly, I started skimming all the literati-babel by the end. I understood what the author was going for, but I got bored with it.
All in all, these were middle-of-the-road reads for me. I am, after all, Henry Henry's most despised class of people, the casual reader (especially of graphic novels). But I'm sure will find their audience.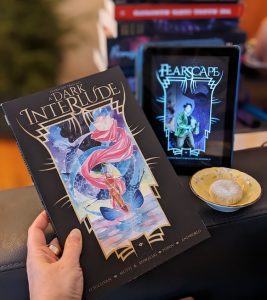 ---
Other Reviews:
Comic Bookcase: Fearscape & A Dark Interlude