I do this thing sometimes where I search Amazon Prime for the odd, extreme sales and let fate and random algorithms sell me a cheap, surprise book. Eve Langlais' Steampunk Cyborg came into my hand in this manner.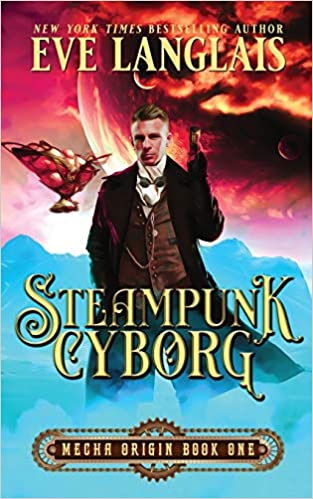 When a friend drags Agatha "Aggie" Bowles to a romance convention, all she wants to do is find some new authors and a quiet spot to read. Instead of relaxing with a book, she ends up kidnapped by a steampunk cyborg.
Which is as exciting as it sounds.
Except for the fact he's more interested in the cog hanging around her neck than Aggie herself. He'll do anything to get his hands on it. Problem is other people want it, too.
Can this cyborg relinquish a priceless treasure for love?  


This was utterly ridiculous. In one sense I can't really fault it for that. It's absolutely not supposed to be anything else. This is written to be cotton candy enjoyment with no depth or subtly. But in another sense, I have to admit there just wasn't enough here to keep me interested.
Oddly, if there was more sex in it, I might call it Porn With Plot, and thus say it's exactly what it set out to be. But there's really not much sex in it at all. The thing with Porn With Plot books is that you don't expect much more than an outline of a plot to hang the sex on. The Porn is the primary component, the With Plot secondary. This has about the same amount of plotting, but not the sex, which leaves it feeling flimsy at best.
The mechanical writing and editing is pretty good though. It's certainly readable. Just maybe not for me.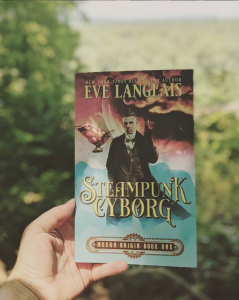 ---
Other Review: